In the SIM List, use the Advanced Filter to display only the SIMs for which you wish to change the Data Cap and/or Alert levels.
Select all the SIMs by clicking on

in the ICCID column header until it displays .
On the Actions menu select 'Change Alert/Cap Levels'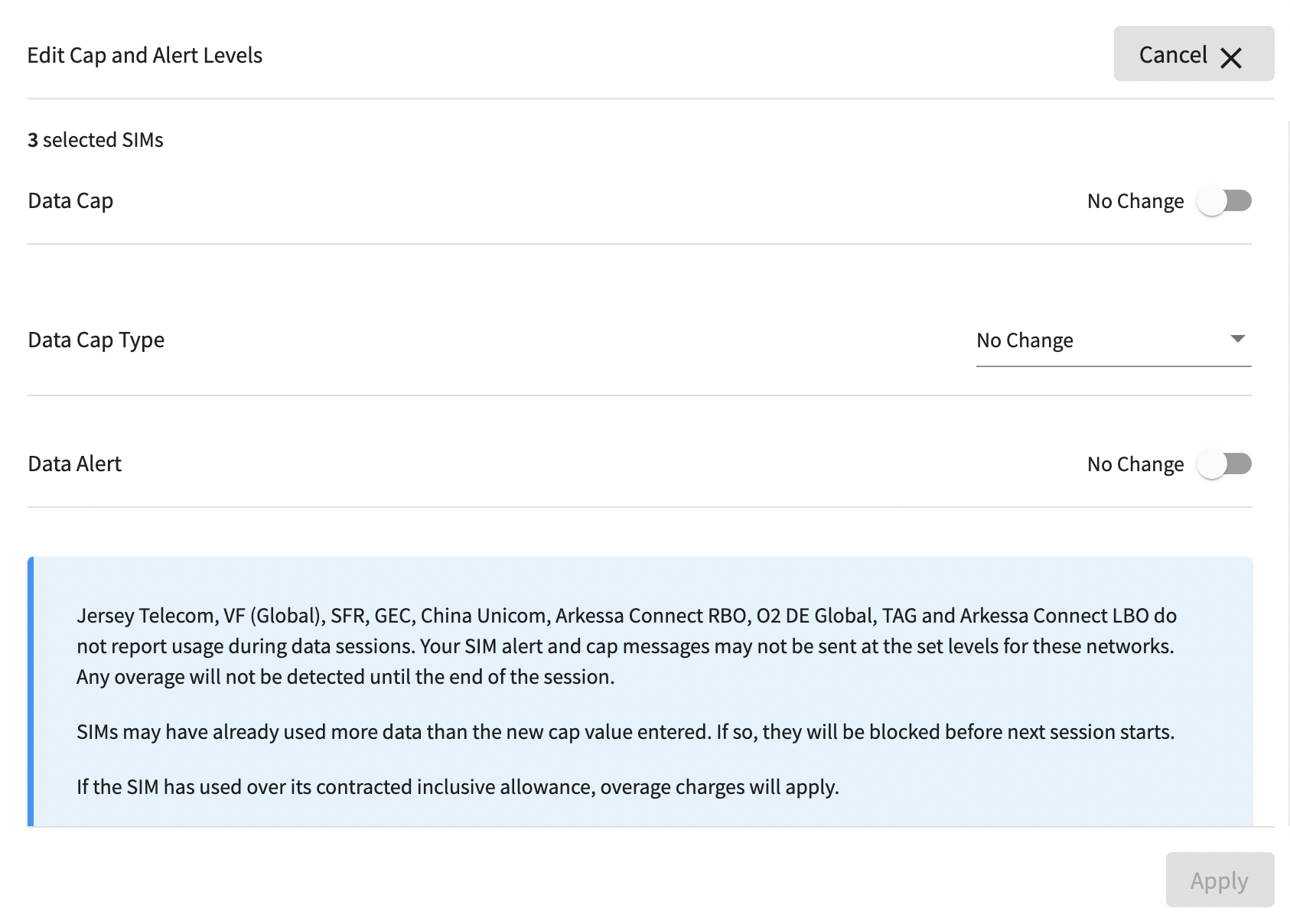 To change the Data Cap level, click the switch in the Data Cap area and enter the required Data Cap level and units.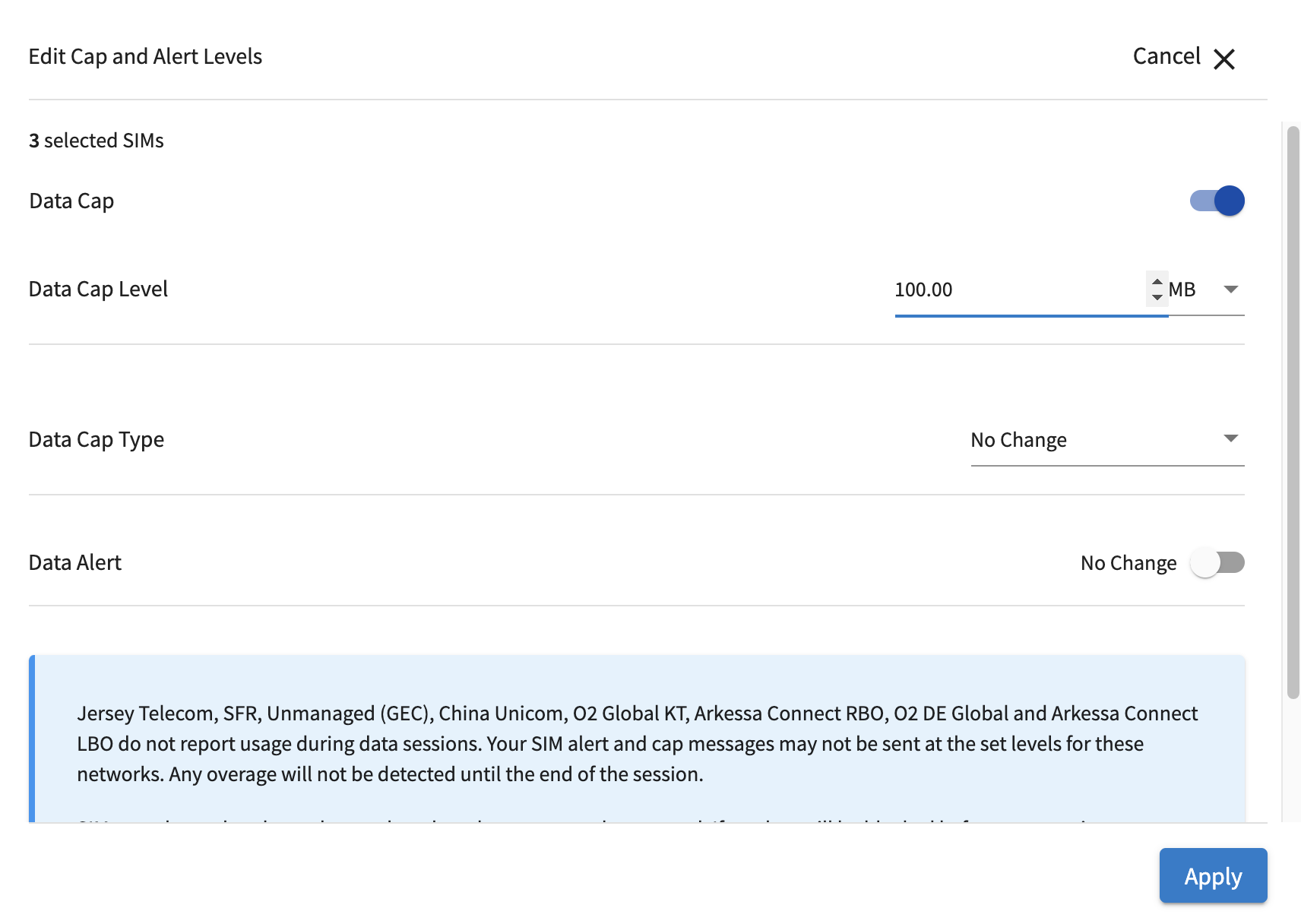 To change the Data Alert level, do it in the same way. To change the Data Cap Type, select the required type (Hard or Soft Cap) from the drop down. If any item is set to No Change, then the bulk operation will not change those values.
Click Apply to apply the changes.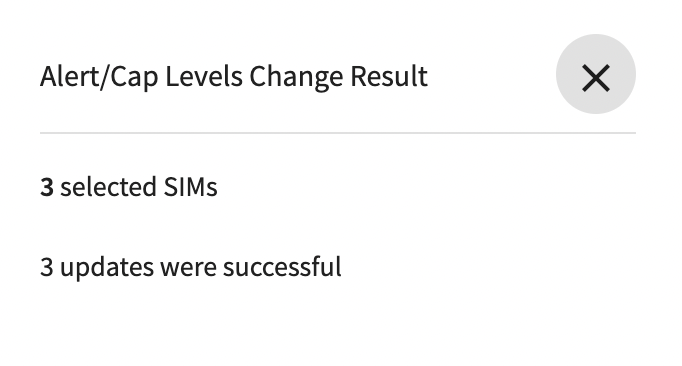 If any of the changes could not be made, a file showing the reason(s) is generated.
Some MNOs support the ability to terminate the data session when the Data Cap is reached. This can be enabled by ticking the "Terminate session when data cap is reached before session ends". This will enable it for SIMs that support it.
Note
MNOs report usage periodically, and a SIM alert or cap will not be triggered until the data usage has exceeded the threshold. Hence the usage for a SIM may show more than the configured alert or cap level. However, when a cap threshold has been exceeded the SIM will be blocked and no more sessions will be allowed.
Some MNOs do not report usage during data sessions. Consequently, for those MNOs, SIM alerts and caps will only be triggered at the end of the data session.
Some MNOs do not support the ability to terminate the data session when the Data Cap is reached. For these MNOs only Soft Caps are available, which prevent the SIM from starting a new data session.
If the SIM has exceeded its contracted inclusive allowance, overage charges will apply.
Data usage shown is indicative and may differ from that shown in your monthly bill.