Tags can be used to quickly organise and locate SIMs from your estate. Note that only Admin users can create Tags.
On the SIM List, tick the SIMs for which you want to assign a Tag.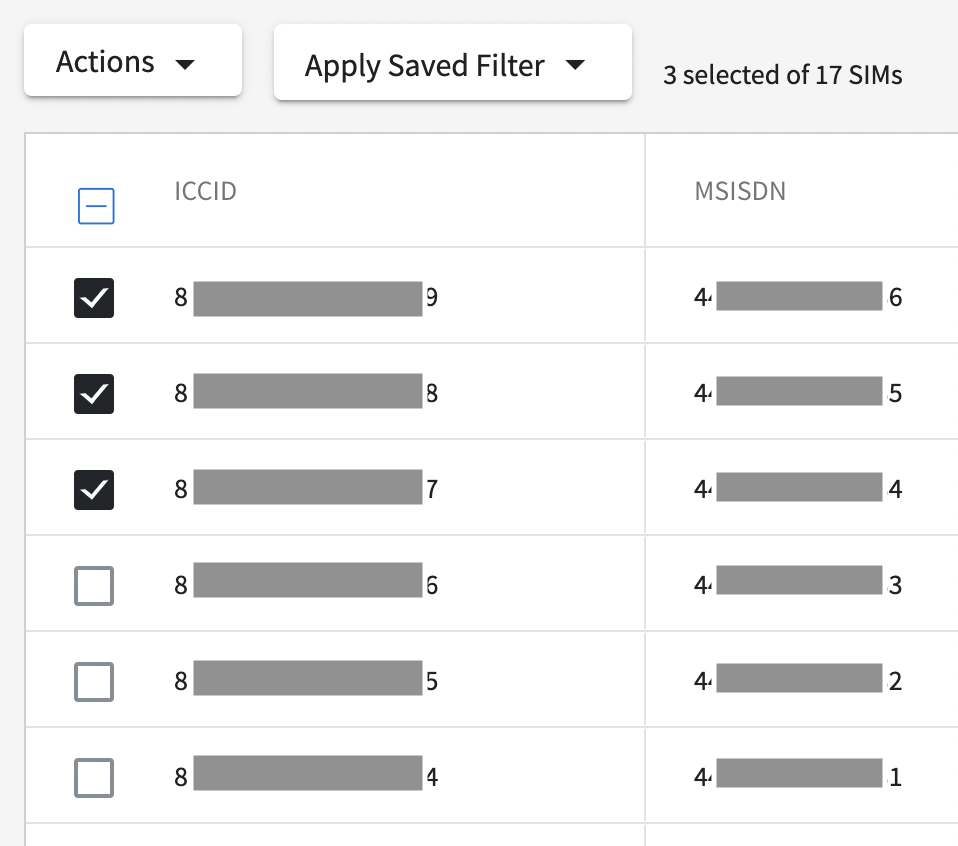 On the Actions menu, select 'Add/Remove Tag(s)'.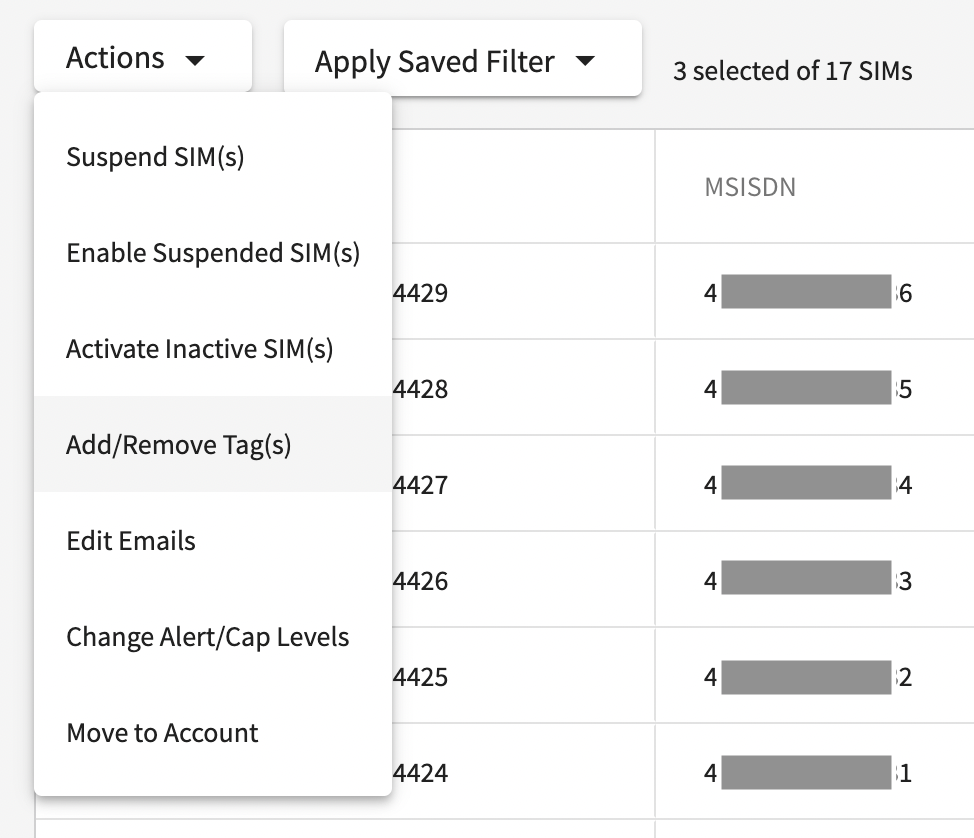 The Edit Tags screen is displayed.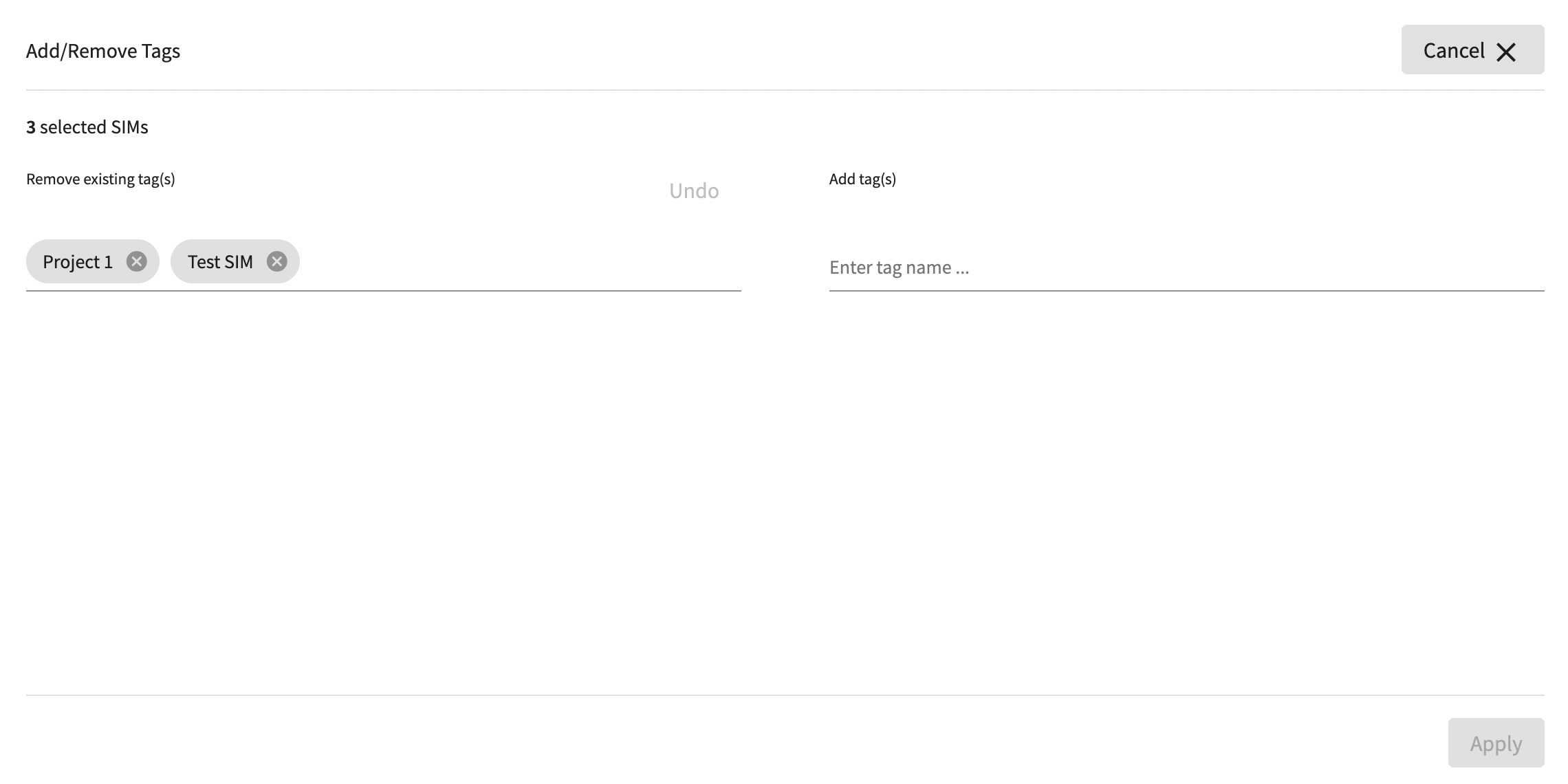 In the 'Add tag(s)' area type the name of the new Tag and click away.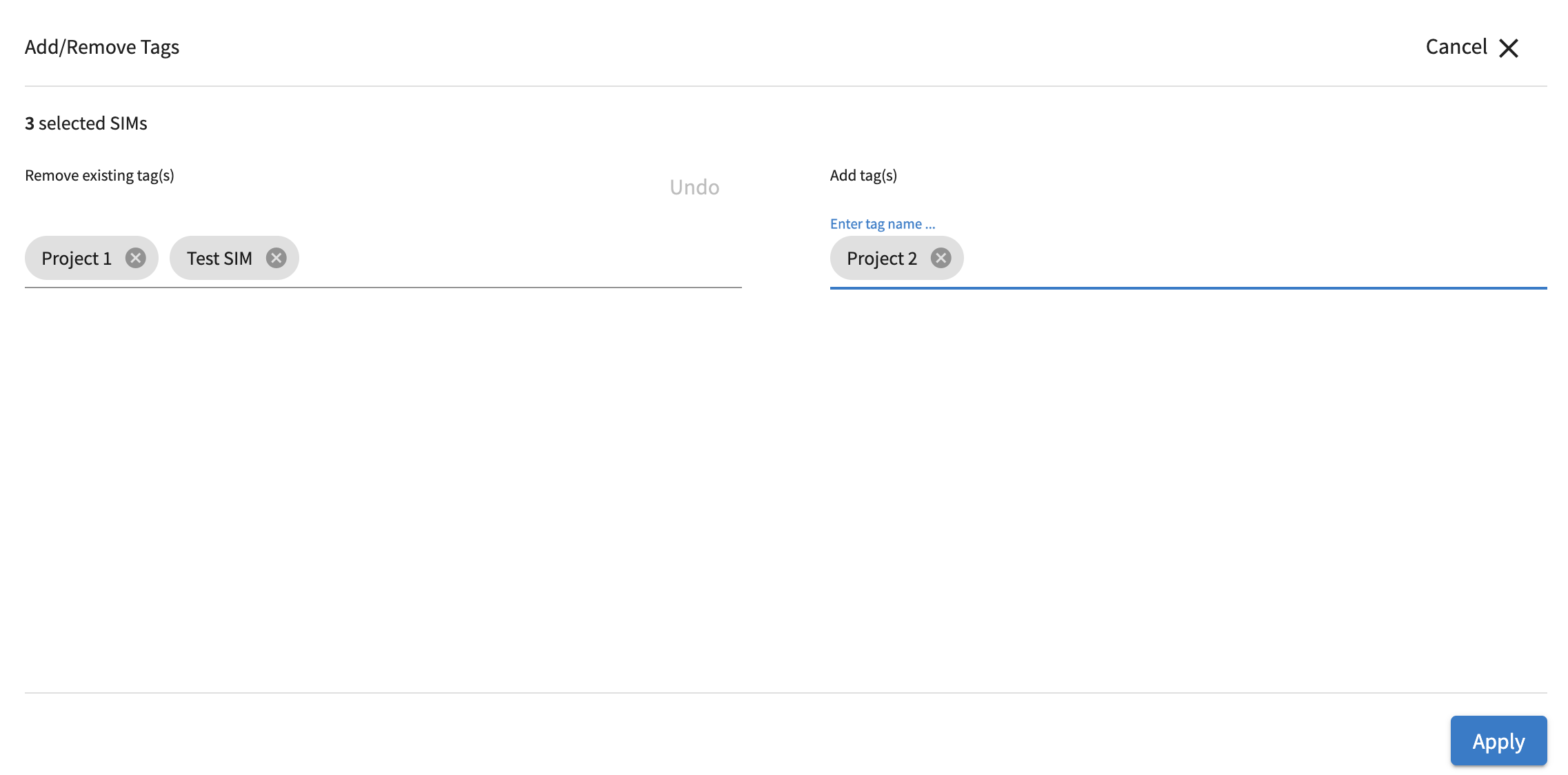 Click Apply to save the change, or Cancel to discard the change.
A progress bar is displayed followed by a display of the result.