You can edit your email and notification preferences details by clicking on the
icon in the top right corner of your screen and selecting My Profile.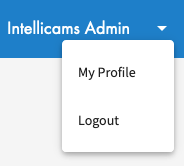 Here you click the Notification Settings tab to change your notification settings.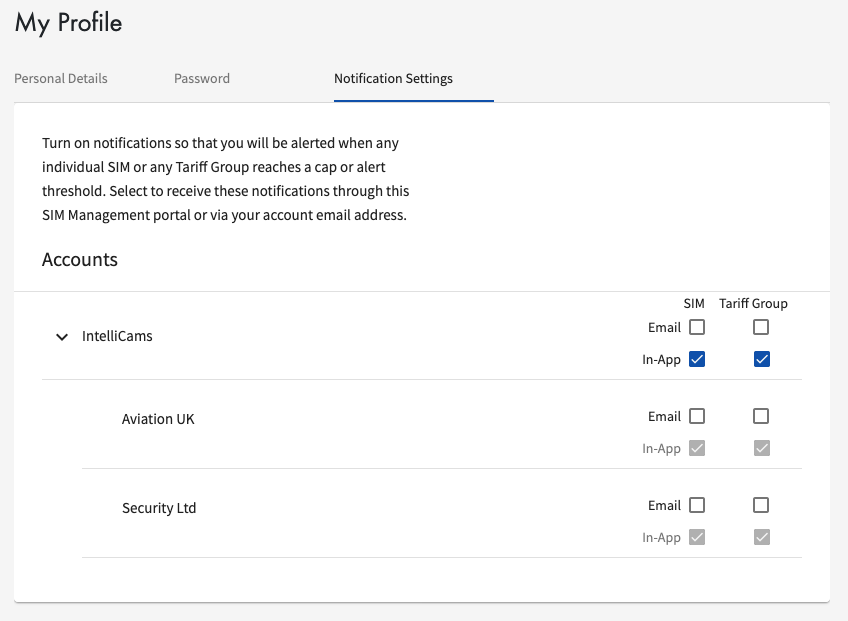 For each account, you can use the tick boxes to choose how you want to be notified when any individual SIM usage cap or alert threshold is exceeded, and when any Tariff Group usage threshold is exceeded. In each case you can elect to be notified by a portal notification, by email, or both.
Notes
Tariff Groups are only available to direct customers.
If you don't tick any Tariff Group boxes, you won't be notified about any Tariff Group alerts.
If you don't tick any Portal boxes, you will only be notified about SIMs where you have explicitly added your email address to the SIM (in SIM Details).