A SIM Refresh instructs the network to terminate any connections the device has with the network. In most cases the device will attempt to re-connect.
Important note: The behaviour of a device after a Refresh depends on the device. It is strongly recommended that a Refresh is requested only in cases where you know how the device will behave.
To refresh a SIM do the following.
Display the SIM Details for the SIM you wish to refresh.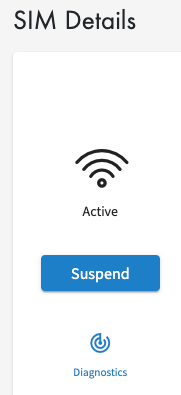 Click 'Diagnostics'. The following is displayed.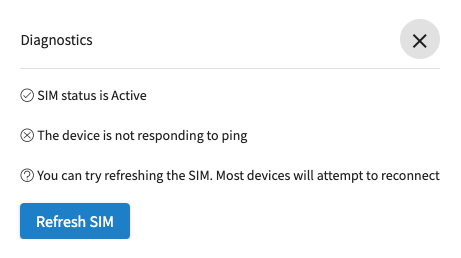 Click 'Refresh SIM'. The Refresh request is then sent.
To see which MNOs support SIM Refreshes please see What are the SIM capabilities?
If you are a direct customer and you would like to perform an MNO refresh please Submit a Request or email support@arkessa.com.