Sometimes it is desirable for people within your organisation to be notified when SIM cap and alert thresholds are exceeded, but it is not necessary for them to be portal users. For this purpose, external emails are used.
However, if that user is subsequently required to have access to the portal then there is a way of upgrading the external email to a user without losing any associations to SIMs.
Locate the external email section in the 'Users' tab of the 'Managed Accounts' area.

Click 'View' next to the external email you wish to upgrade. The external email details are displayed together with the following.

Click 'Upgrade'. The following is displayed.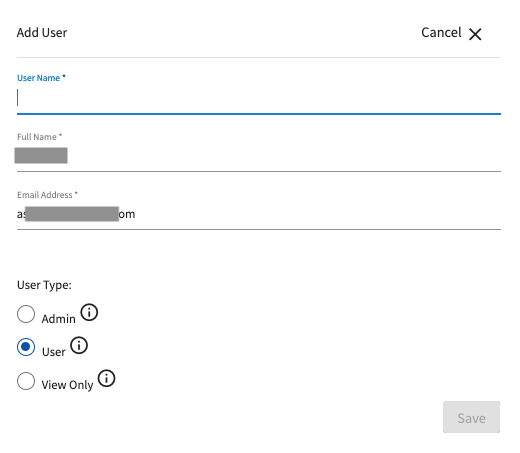 Enter a user name and full name for the user.
Choose the User Type.
Click 'Save'. An email is sent to the address containing a link that allows the user to set a password.

When the password has been set, the user account is usable.