If a customer has sold a SIM to another customer, you can assign that SIM to the new customer.
Note that only users of type Admin can assign SIMs to another account.
In the SIM List click the tick box on the SIM you wish to assign.

On the Actions menu, select 'Move to Account'.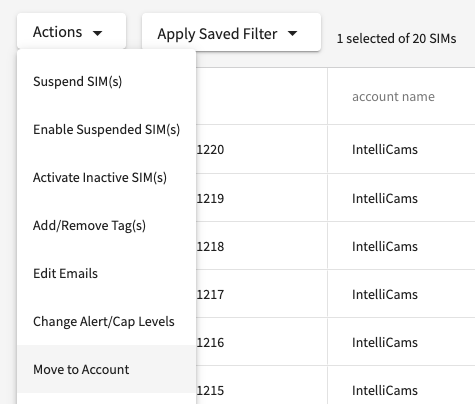 The following is displayed.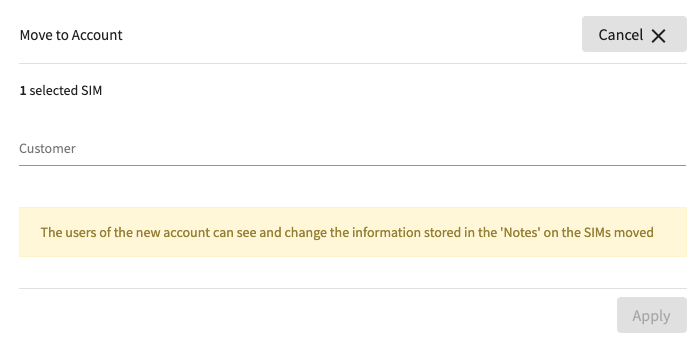 Start typing the name of the destination account, then choose the account name. Click Apply.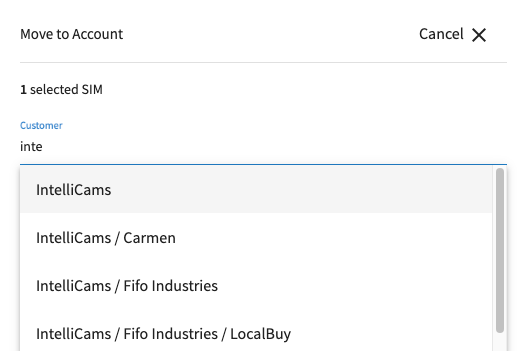 A confirmation message is displayed.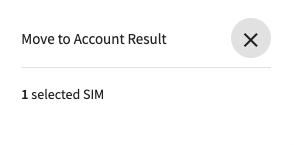 Note that Notes currently associated with the selected SIM will be visible to the new users of the SIM.