Users are able to export list of SIMs in the SIM List in CSV or XLSX formats. Here's how to export your SIM list:
On the SIM list, click .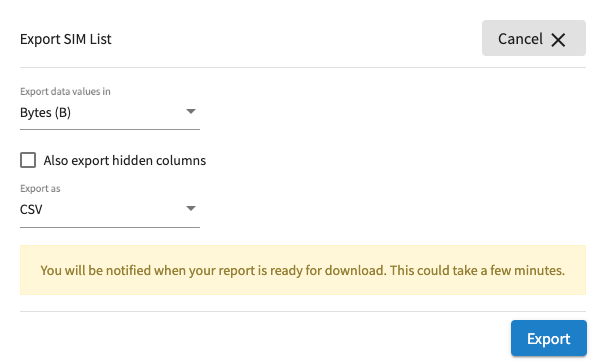 Select the data units to export (bytes, kilobytes, megabytes or gigabytes).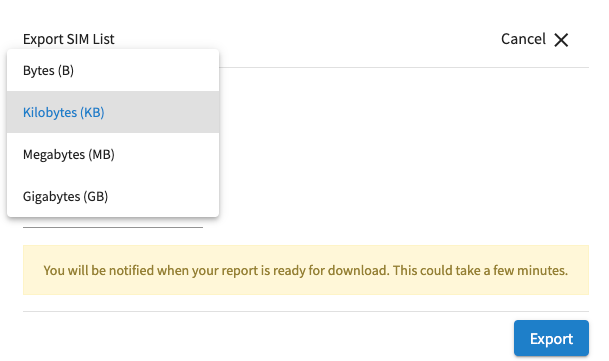 If you wish to include all available columns, click the 'Also export hidden columns' tick box.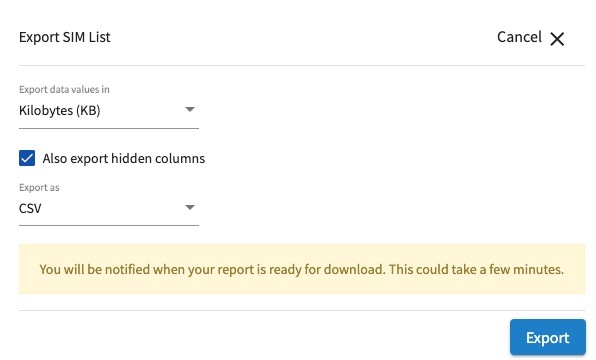 Select the desired export format.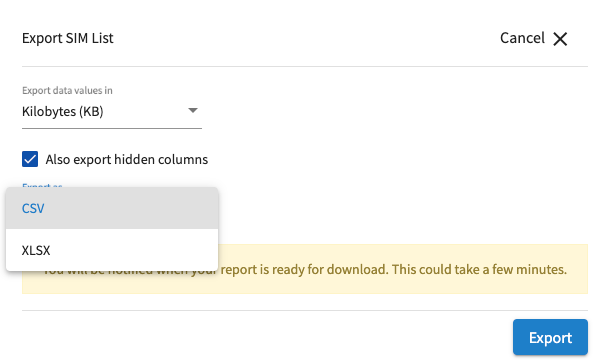 When your export is ready, the following is displayed.

Clicking on this will either prompt you for a location to save the file, or will save it in your default download folder, depending on your browser settings.
Note: The columns exported are the same as those displayed on the SIM list, and in the same order. To change the choice of columns or their order see How do I customise the SIM list?.